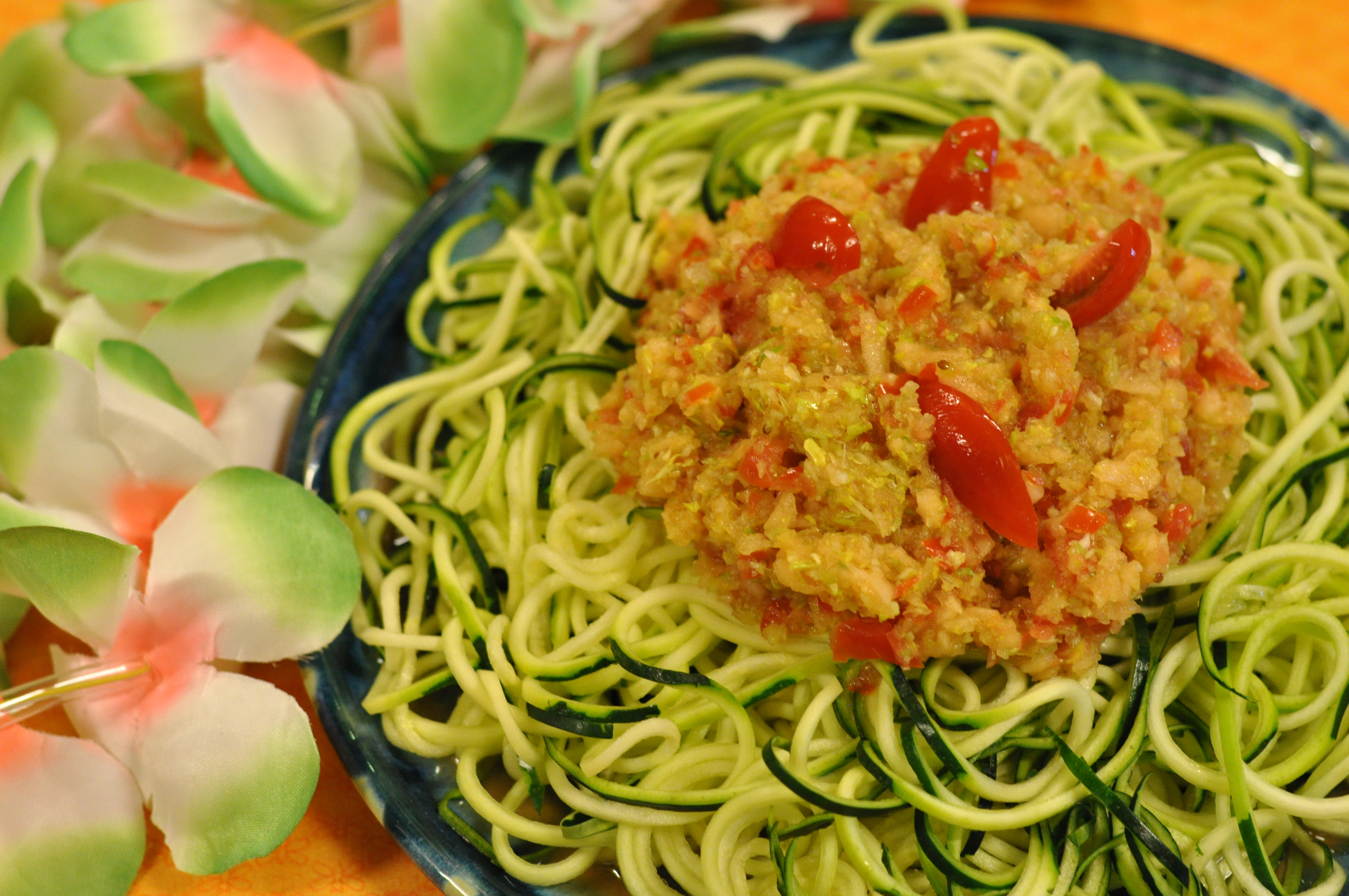 From Judy Fleming's upcoming Recipe Book "Foods from Around the World" where she takes foods from different regions around the world and creates healthy, vegan recipes using these different foods. Today we've created this Zucchini Pasta with Cantaloupe Marinara inspired by Island Foods.
Preparation time: 20 minutes
Serving size: for 2 people
Ingredients: zucchini – cantaloupe – grape tomatoes – celery – ginger – lime – onion
Method:
You will need a spiral veggie cutter (I use the Spirooli) to make the pasta from a medium zucchini – make about 2 cups of thin spaghetti like noodles – put aside
Cantaloupe Marinara Sauce:
Put the following in your food processor and using the pulse button chop all the ingredients until coarse:
½ cup grape tomatoes (keep 4 aside for garnish)
¼ cup chopped zucchini
¼ cup chopped celery
2 thin slices of ginger root
¼ cup chopped sweet onion
1 cup cantaloupe (cut into 1" pieces)
Stir in:
2 tbsp. juice form fresh limes
½ tsp. chili powder
Put the zucchini noodles in a pasta bowl and make a hole in the center
Pour the Cantaloupe sauce into the center and garnish with 4 grape tomatoes that have been sliced in half lengthwise. Serve at room temperature.