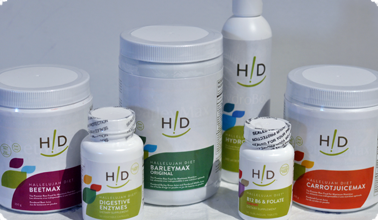 The Hallelujah Diet has spent years of intense research and development to ensure that we offer only those products with best quality, consistency, and nutrient value on the market, from our proprietary line of raw, whole food supplements to the world's best healthy kitchen equipment, and informative books and DVDs. We offer these products as our ongoing commitment to provide you with everything you need to empower your self-healing body! Scroll down to see how to order and to get our 2018 Catalogs.
This Month's Special a FREE Oral Health Probiotic until Mar. 17th!
For a complete list of all the products offered at Hallelujah Acres Canada and their prices (All prices are shown in Canadian dollars and are subject to change without notice) view our  Printable Canadian 2018 Winter Price List
 To Order Product contact us in any of the following ways:
Call our toll-free number 1-866-478-2224 Mon-Fri 9am-7pm & Sat 10am-2pm EST
Come to the Waterloo office (please call before you come)
Email gethealthy@hacres.ca
AUTOSHIP – every month or every second month where you can

SAVE 5-10% and get FREE shipping

. Call the toll free # 1-866-478-2224 to get these savings.
DISEASE KITS: get a 20% discount 

until April 30th

– call our toll free number 1-866-478-2224 for details. You can

click

 here

 to see the list of what each kit consist of.
RETURN POLICY: 30 DAY SATISFACTION GUARANTEED you may return supplements (unopened) and appliance (in new condition in their original box) within 30 days BUT you must call (1-866-478-2224) first to get a Return #. It is your responsibility to mail it back to us and a credit will be issued upon receipt.
BOOK CATALOG 2018
One of the hardest things about eating healthy is having an assortment of easy and healthy recipes – to help you we now have 18 wonderful recipes books with over a 1200 tantalizing recipes that will help you make awesome meals! Click here to see our 5 page book catalog .
 

H!Diet JuiceMax & Supplement Catalog 2018
To see our JuiceMax & Supplements listed in our catalog with a description of each click on the link. 
Click HERE to see our  H!Diet Product Catalog .
NEW Appliance & Equipment Catalog 2018
We have an assortment of appliances and exercise equipment to help you prepare healthy food and keep in shape. Click here to see the A&E catalog