*Survival Bars still on sale while quantities last. Call us for more information 1.866.478.2224
Stay up to date with what's happening here at Hallelujah Diet Canada in November:
Waterloo Open House
Come join us in celebrating the opening of our new Waterloo location, 483 Conestogo Road unit 1A. Drop in to say hello and see our new center.
Saturday November 1st 11:00am-2:00pm
There will be no demos done throughout the day, but there will be 10% off all products in store (excluding appliances)
We look forward to seeing you!
Toronto Free Lecture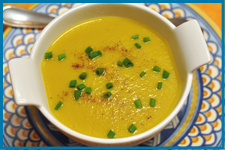 Our final Theme Lecture of the year will be taking place at our Toronto Location – 889 O'Connor Drive. Come to this lecture to see how to make mouth-watering vegan soups and enjoy sample tastings.
Please call our toll free number 1-866-478-2224 to register as space is limited.
Wednesday November 5th 1:00pm
Culinary Workshop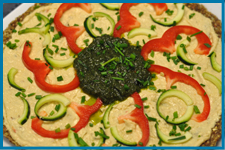 Immerse yourself in a raw food retreat with Judy Fleming, Director of Hallelujah Diet Canada and Certified Raw Food Chef. You will receive hands-on experience in food preparation to learn how to transform basic raw foods into gourmet meals. Watch demonstrations as Judy prepares foods using a variety of kitchen tools, and then dive in yourself by helping to prepare raw vegan recipes. The cost of the lecture includes meals, hands-on experience learning, creating, and plating raw foods, a Culinary Manual with nutrition information, one of Judy's recipe books and other supplies. $150 per person (spouse $50 extra).
Friday November 7th 1:00pm-6:00pm & Saturday November 8th 10:00am-4:00pm at the Waterloo Location
Christmas Gala Lunch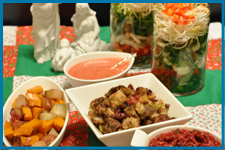 Help celebrate the Holidays at Hallelujah Diet Canada's Christmas Luncheon. Watch as Judy Fleming prepares the numerous holiday foods that you will enjoy for lunch. A gift will be given to everyone in attendance.
Price: $25 per person until November 7th (after November 7th the price will go up to $35)
Saturday November 29th 12:00pm-3:00pm at the Waterloo location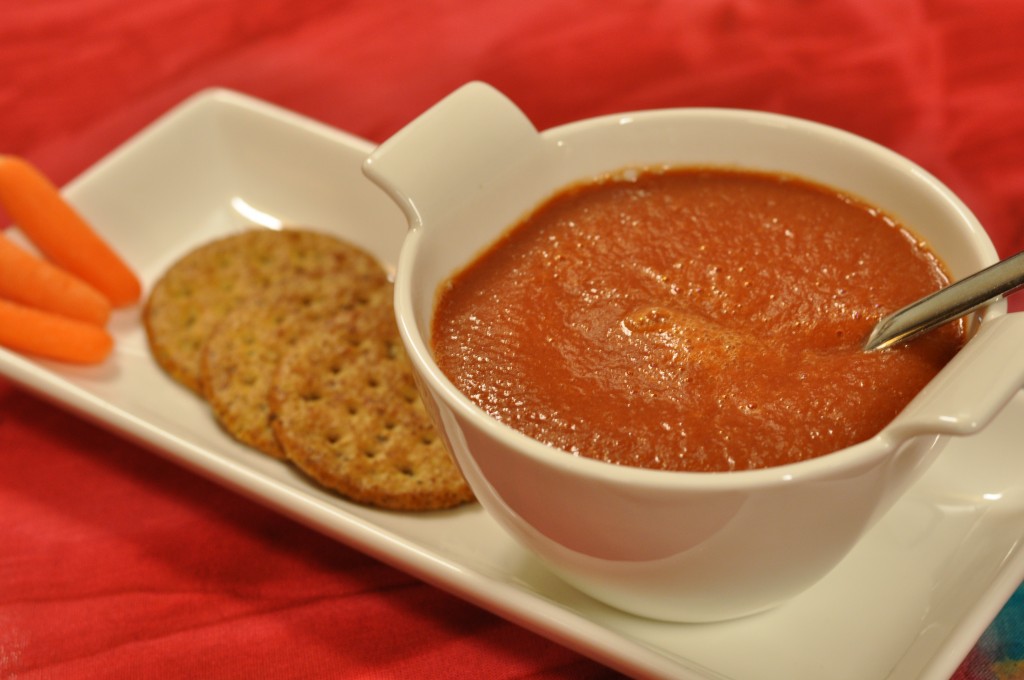 Carrot Ginger Soup
When I was at the market the other day they had many different organic carrots on display; some were the regular orange colour while others were dark purple, bright yellow, and a cream colour (white) with orange centers! Here is a really nice creamy carrot soup using the variety of carrots making it an unusual colour!
The Soup:
serves 4
This can be made raw then blended using your VitaMix or BlendTec blenders on high for 5 minutes to make it smooth and warm. Or you can cook the carrots and serve it as a cooked hot soup (if cooking put everything in a saucepan and bring to a boil then cook until tender – then blend until smooth and creamy).
Put the following in your blender:
1 cup of each coloured carrot: purple, orange, yellow & white
½ cup chopped celery
¼ cup chopped white onion
1 clove garlic
2-6 thin sliced of ginger root
3 cups distilled water
Season to taste with sea salt
Blend until it is smooth and steam forms – serve with some flax crackers or toast.