Versatile, portable, and delivers powerful ice-crushing, smoothie-making, seed-grinding, sauce-blending functions wherever you plug it in. Compact and smartly designed, it is THE all-in-one, high-powered wonder. Comes with four single-serving Blend-N-Serve cups.
The PB-250 Includes:
Personal Blender Motor Base – 110V
1 Blending Blade
1 Grinding Blade
2 16 oz BPA Free Blending Containers
2 8 oz BPA Free Grinding Containers
1 commuter sipping lid
3 Regular Lids
Mason Jar Attachment sold separately. Allows regular-mouth glass mason jars to be used as blending containers.
Watch Judy Fleming, Director of Hallelujah Acres Canada, as she creates a Flax Seed Cereal with a raw Apple Sauce, a Green Smoothie, Berry Ice Cream, Nut Butter, a Salad dressing, a tomato Pizza Sauce and a Beet/Barley Juice in today's video.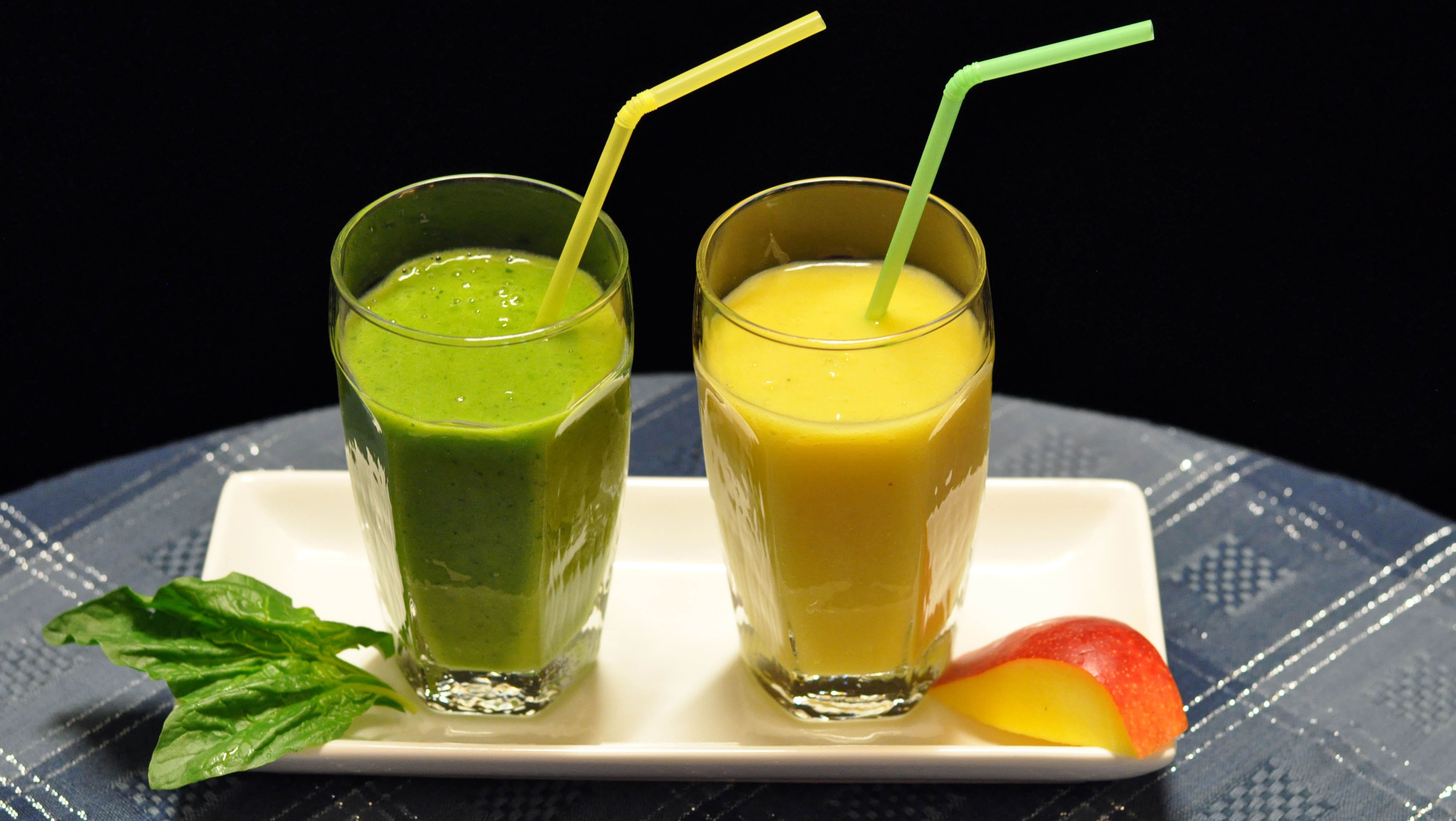 Mango Spinach Smoothie
Use your Tribest Personal Blender to make this green smoothie for breakfast, a mid-morning snack or take it with you when you're on-the-go.
Recipe:
1 ripe banana sliced
1 cup fresh Mango diced
1 cup cold water or raw almond milk
1 cup ice cubes (not needed if you have frozen the banana)
2 thin slices ginger root
a handful of spinach
Put all the ingredients in your blender and blend on high until smooth. Add more or less water to get a milkshake consistency.