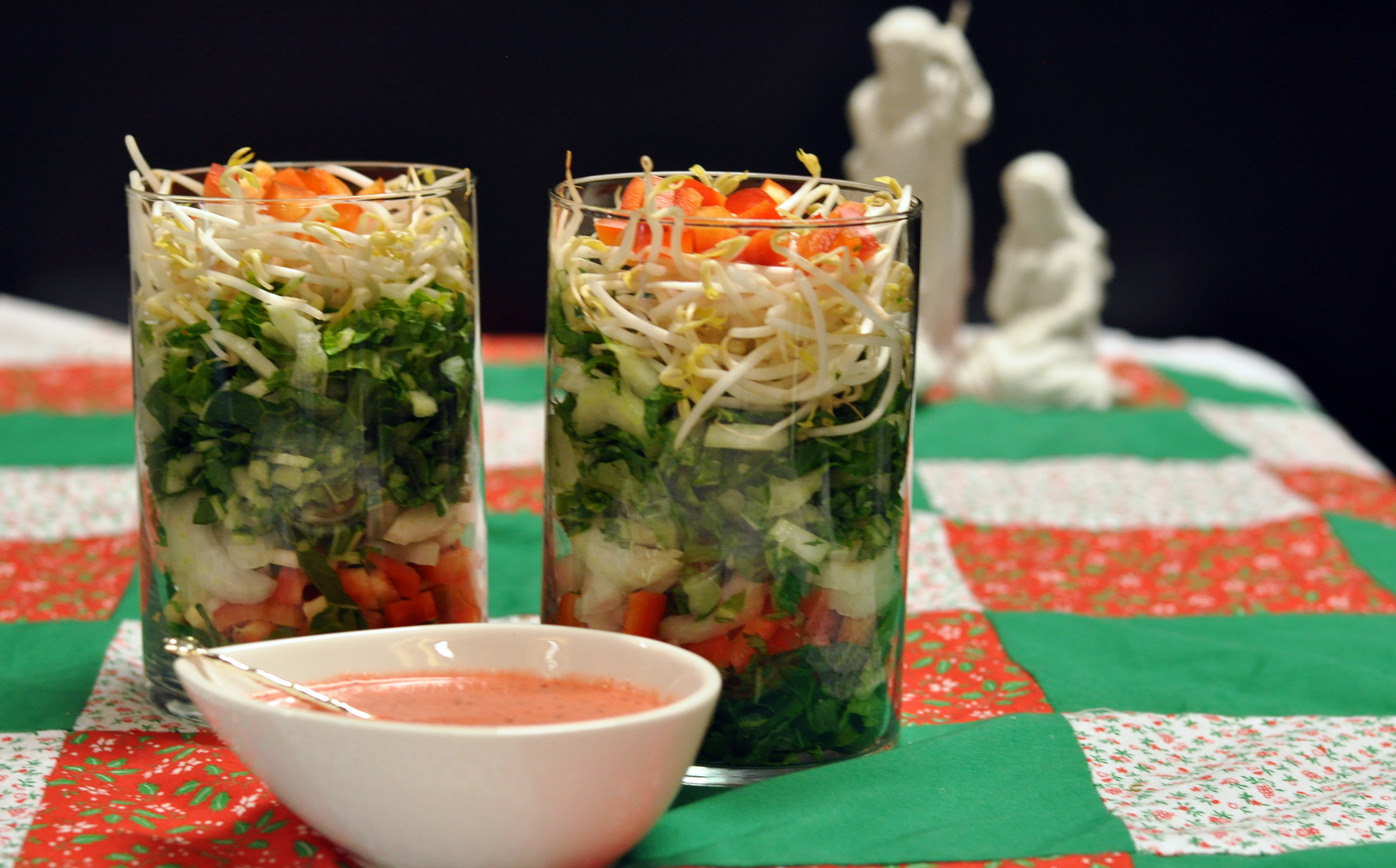 From Judy Fleming's NEW Recipe Book "Foods from Around the World" where she takes foods from different regions around the world and creates healthy, vegan recipes using these different foods. The last section of the book features Christmas around the world where we have taken our recipe from today.
makes a large salad for 6-8 people
This is a beautiful salad to make anytime but it is especially nice as a Christmas recipe because of the bright red, white and green colours.
You will need the following ingredients:
1 large bunch Bok Choy (thinly chopped)
3 red pepper (thinly sliced)
2 cups mung bean sprouts (the kind you find in Chinese food)
¼ cup thinly sliced sweet white onion
Using ½ of each of the above ingredients start with a layer of the greens in a large glass bowl, then add the red peppers, then the mung beans and onion – repeat the same and cover with plastic wrap until ready to serve.
Just before serving pour the dressing over – it will blend as you serve.
Cranberry Dressing
Put the following ingredients into you blender and blend on high until creamy:
3 tbsp. olive oil
juice from 1 lime
1 clove garlic peeled
¼ cup cranberries
Toss with the salad as you are serving it so the dressing mixes.