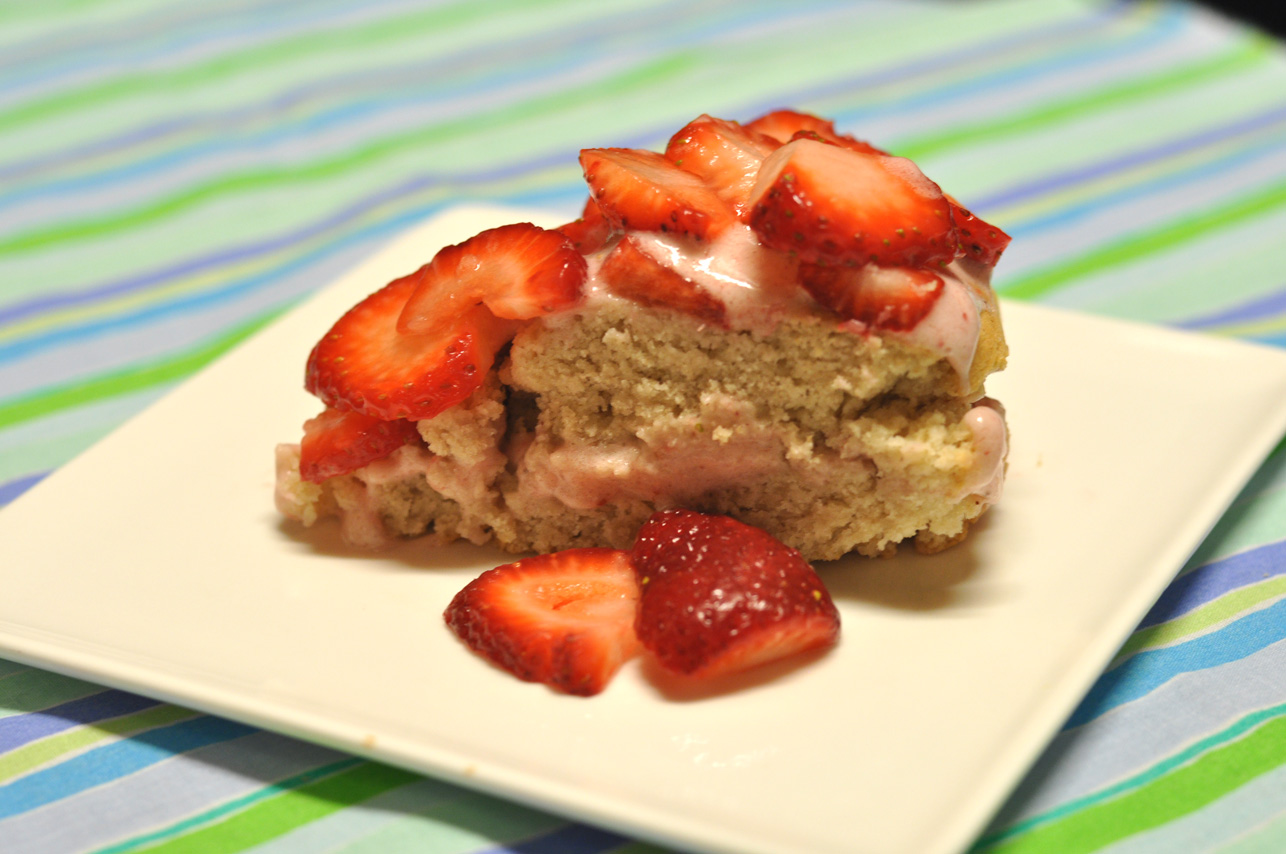 This recipe is both Gluten-Free and Vegan.
Preheat oven to 425F
Cake Ingredients: 8" pan
1 cup oatmeal flour
1 cup coconut flour
3 tsp baking powder
1 tsp sea salt
⅓ cup coconut oil
1 cup coconut milk
⅛ cup maple syrup
Topping: you will also need the following ingredients:
1 quart fresh strawberries
2 cups raw banana dream ice-cream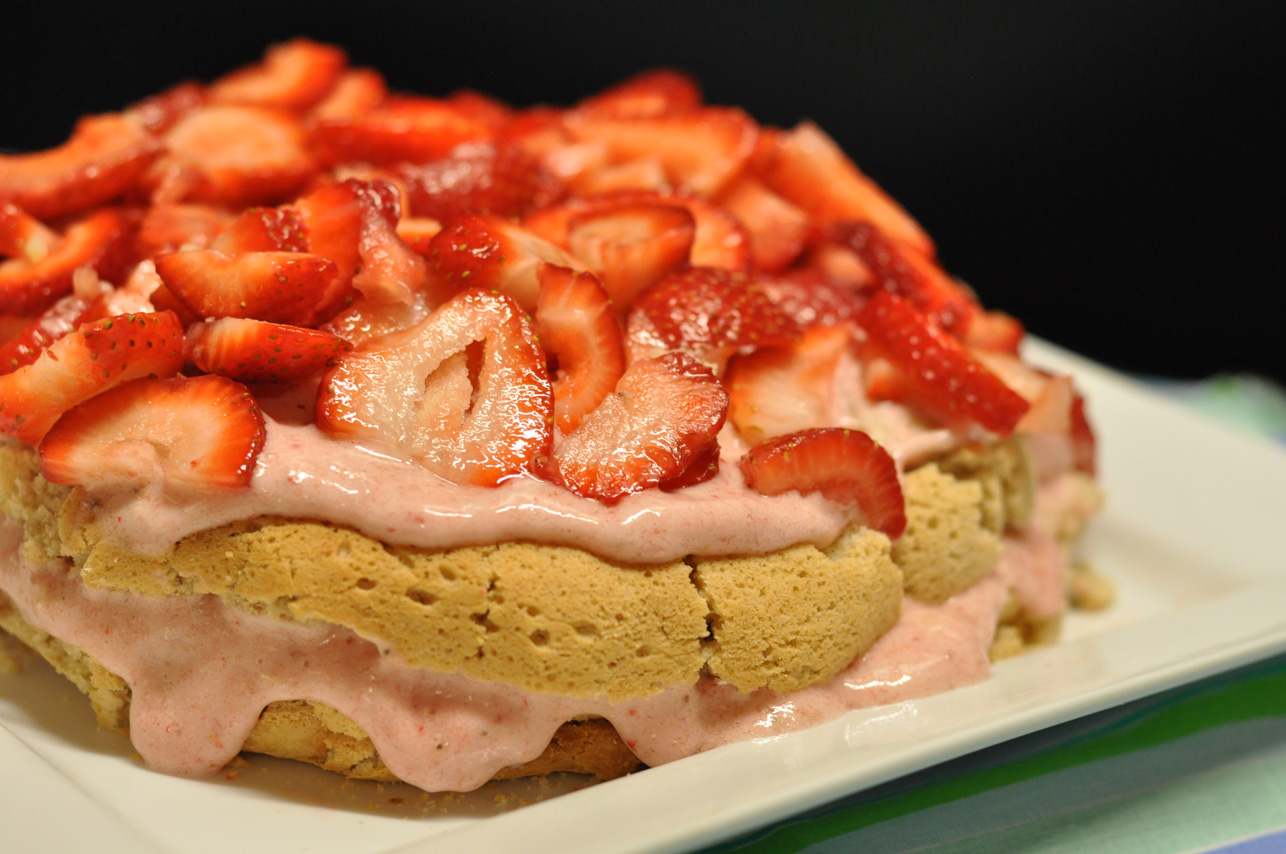 Method:
Grease the 8" round pan with coconut oil then put aside.
To make the cake put the top 4 ingredients into a bowl and stir until mixed.
Cut in the coconut oil to make a soft crumble.
Then add the milk and maple syrup and stir until it is all wet (do not over mix).
Put this batter into the cake pan and bake at 425F for 15-20 minutes until golden.
While the cake is baking wash and slice the strawberries so they are ready for the topping.
Once the cake is done take it out of the pan and let it cool before cutting it in half lengthwise.
Make the ice-cream (see recipe below) and keep it in freezer until ready to use.
Strawberry Banana Dream Vegan Ice-Cream:
makes 2-4 cups
Freeze your peeled bananas overnight.
Put the following into your food processor and process until creamy:
½ cup fresh (or frozen) strawberries
2-3 frozen bananas (slice thinly)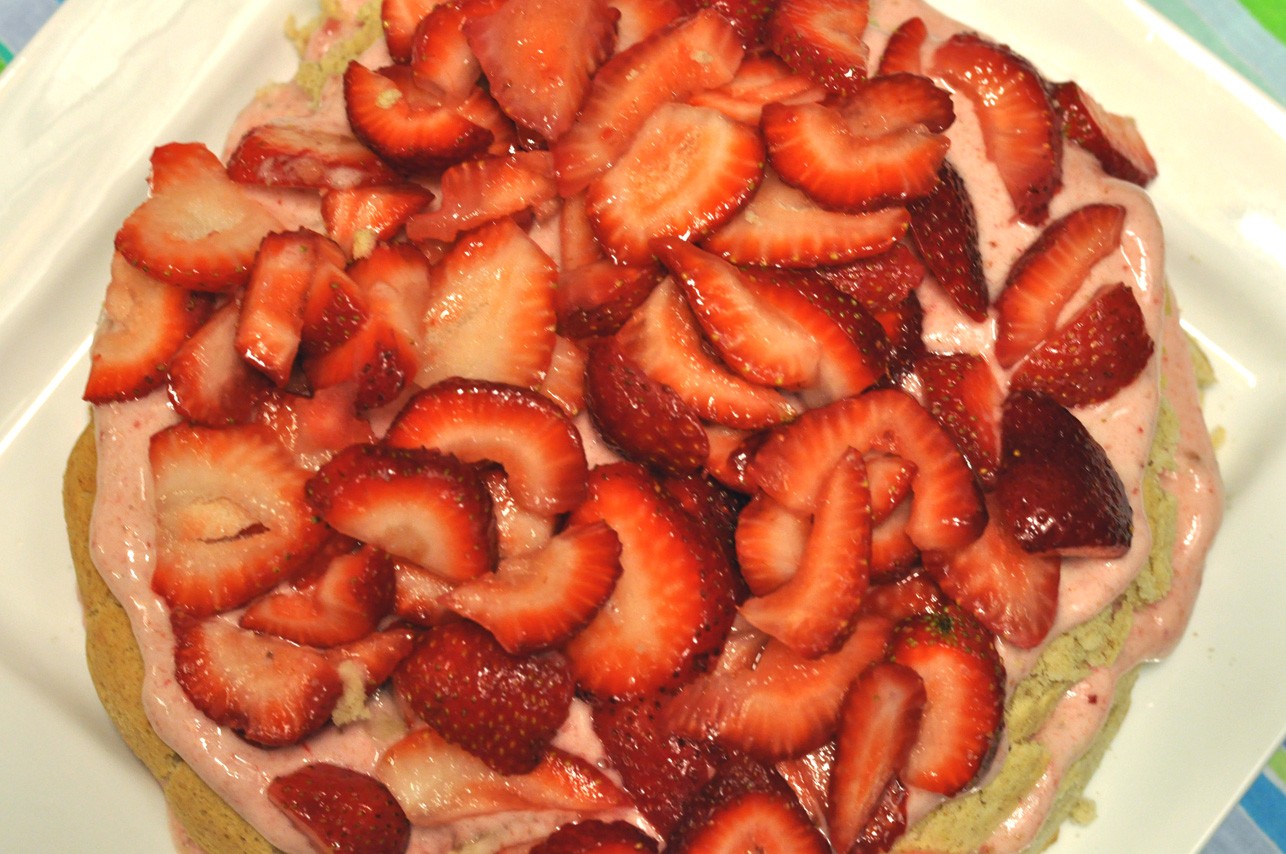 To assemble:
Take the bottom half of the cake and spread with the creamy ice-cream
Put the top half onto this then spread some ice-cream on it also
Top it all with the sliced strawberries and serve right away (or you can keep it in the freezer for 20 minutes before serving – if you leave it too long it will become too hard and difficult to eat).