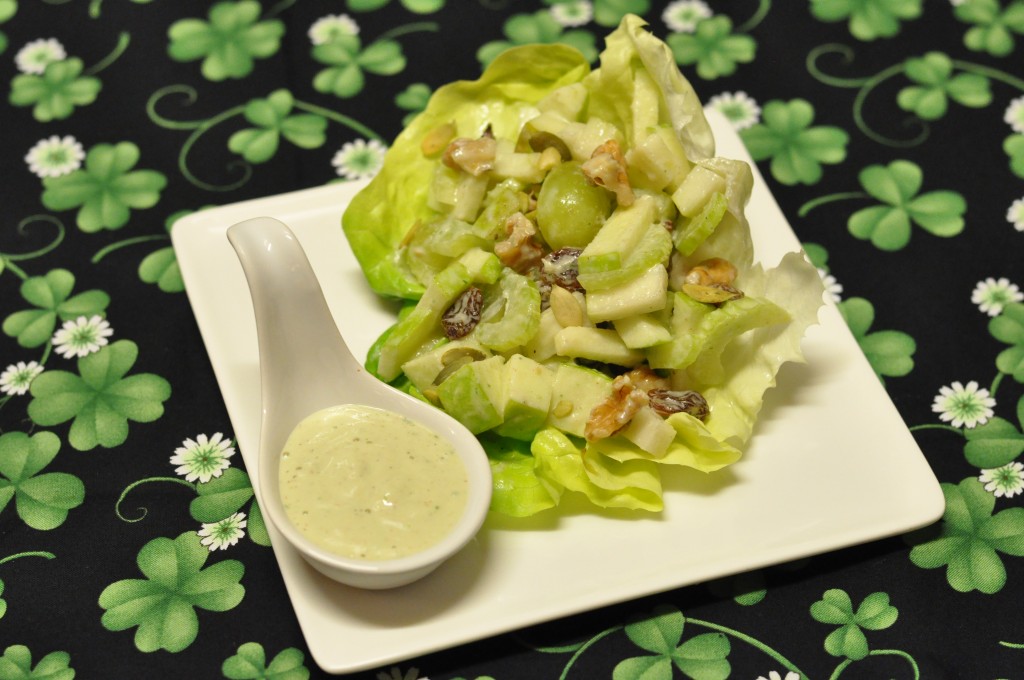 The Salad
serves 2
For this salad I buy all organic fruits so I do not have to peel.
Put the following in a large bowl:
1 green apple (cored and diced ½" pieces)
1 green pear (cored and diced ½" pieces)
1 kiwi (diced into ½" pieces)
½ cup green grapes (sliced in half)
Mix the fruit and put aside ⅓ cup for the dressing then add the following:
⅓ cup organic raisins
½ cup celery (thinly sliced)
½ cup walnut pieces (that have been soaked then drained)
Toss with the following dressing and keep in fridge until ready to serve.
When ready to serve put a large scoop of the salad into a piece of Boston lettuce.
The Dressing
makes 1 cup
Put the following in your blender and blend until creamy:
1 avocado (peeled and diced)
2 tbsp pine nuts
½ tsp nutmeg
2 tsp maple syrup
1/3 cup fruit mixture that you put aside
This mayonnaise-like dressing will keep for 1-2 days in fridge.