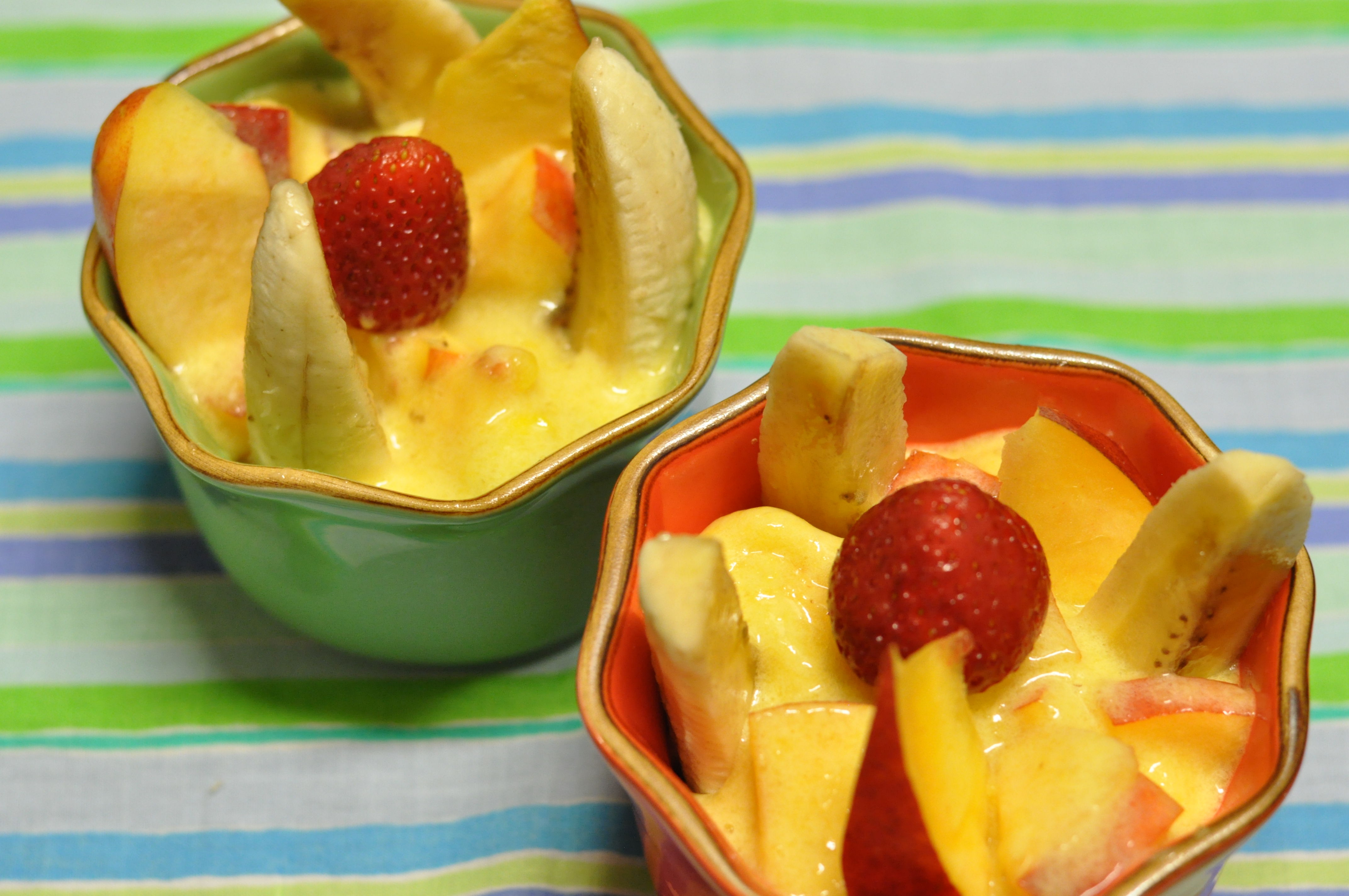 We are very lucky that we can buy many different fruits (mangos, bananas) from all over the world by just going to the local grocery store. Here we are using some local fruit as well, fresh strawberries and golden peaches!
Mango Soft Ice-Cream: makes 2-4 cups
When you are making this fruit and banana soft ice-cream make sure you have enough people to eat it all up because it does not keep. Once it is frozen for more than an hour it will become too hard to serve.
Put the following in your food processor:
½ cup fresh peach pieces (or nectarines)
Puree until a liquid consistency then add:
2 cups frozen mango pieces
½ frozen banana (cut into pieces)
Process until creamy then put in freezer so that it will firm up until you are ready to use (no more than 30-40 minutes)
While you are waiting for the ice-cream to firm up slice the following into bite sized chunks:
1-2 fresh peaches
1 banana (not frozen)
Once you are ready to serve fold the peach pieces into the frozen soft ice-cream and put into dessert bowls then add 2-3 banana pieces as we have in the picture. Serve right away and enjoy!