Every year during the Christmas holiday season many people feel high stresses, so much so that they find it hard to enjoy themselves. The difference between what do we really need to do verse what we think we need to do can add to your stress level. So today I thought it would help everyone if I listed some of the things I have done over the years to make the holidays a good time!
Let's remember the real meaning of Christmas, the celebration to remind us of the birth of Jesus Christ our savior. He came to save us. So we need to make sure we hear his message and ask for forgiveness. If we reflect on this then maybe we will have a better Christmas season.
It should be a time for us to share our love with each other as well. So this year instead of store bought gifts I have decided to give some of my vegan foods to those I love. What better way to show them how good this healthy food is other than having them try it!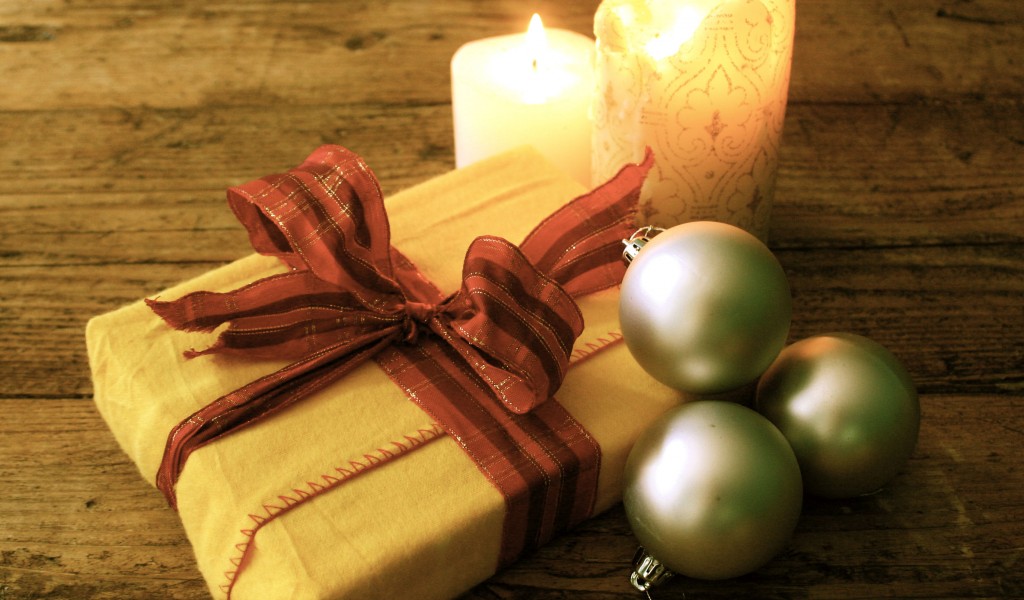 For the children in my life I will make them some of my raw cookies made from seeds, fruit and coconut. For the older ones I will make a holiday favourite: minced meat tarts and pumpkin treats. These will all be wrapped up in some new Rubermaid containers so they will have the container to use again for their own purposes.
Other suggested homemade gifts of food could be: the Perfect Pickler with a jar of my wonderful dill pickles, or pickled carrots and beets; or some of my dehydrated veggie burgers which are small versions of the pecan loaf we will have with our supper on Christmas day.
Most of the foods I have suggested can be pickled or dehydrated ahead and stored until ready to give as a gift on that special day. I have already started making the food so I will be able to relax when the Christmas week arrives.
Another entertaining suggestion would be to hold an open house one Sunday in December when you can have most of your friends over at the same time so you will be free to do other things later and not be so rushed with many entertaining dates. For this I always serve a vegan buffet of an assortment of my favourite and easy recipes such as: my "make ahead salads" like Taboulee, Broccoli Crunch, Fiery Carrot, Beet and Turnip (these all can be made the day before); a big bowl of seed cheese and hummus (again both can be made 1-2 days ahead and actually taste better when they are pre-made) these spreads will be served with some spicy flax-seed crackers that have been dehydrated weeks before, then frozen and brought out the day of the event; some star shaped mini pecan loaves served with a raw cranberry sauce; and to delight everyone's sweet tooth a raw squash and pumpkin pudding parfait that will rival any store bought pie, and is so easy it is made in less than 30 minutes but taste like you took hours; and what Christmas Open House doesn't serve egg nog, but ours will be dairy free and can be served warm or cold.
So plan ahead and then relax and think about the true meaning of Christmas.
All of the recipes mentioned can be found in one of my recipe books: In the Kitchen with Judy, Full Day Menus, and my newest book Foods from Around the World.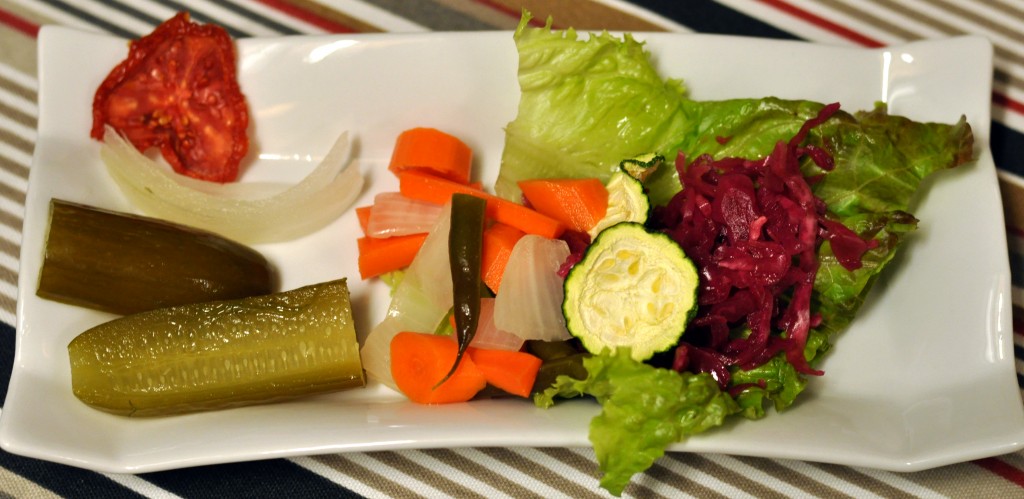 Preserving Foods
Pickling vegetables is a quick and easy gift idea for this holiday season.
Use the Perfect Pickler apparatus to make the three foods – follow the instructions:
Make a salt brine – made of 2 tbsp. coarse sea salt in 4 cups water, stir until the salt is dissolved.
Fill your jar until almost full with veggies then fill with the salt brine (above)
Cover with the Perfect Pickler stainless steel cup and cap with the pickling apparatus on top
Put in a cool place for 4-5 days out of the sun
Dill Pickles: use fresh crisp small cucumbers – cut into 2 inch pieces – follow the same steps above
Mixed Vegetables: use fresh washed & peeled carrots in bite sized pieces, onion slivers, green beans in 1 inch pieces – follow the same steps above
Sauerkraut: shred 1 whole cabbage then put in large mouth jar, tamping down hard to pack the cabbage well – follow the rest of the step as above