Our New Look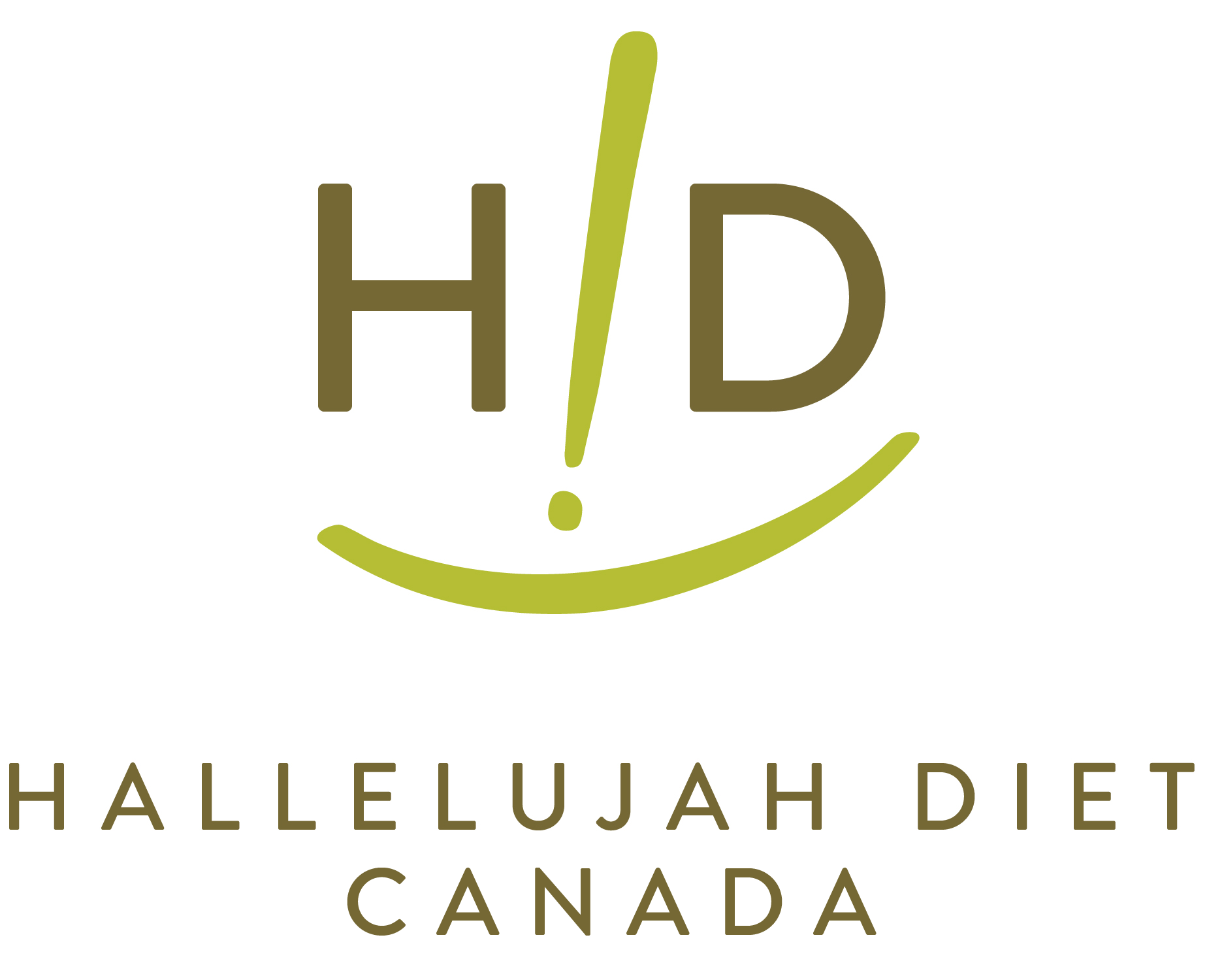 Over the past month you may have been noticing some changes here at Hallelujah Acres. The first change is our name. We are now called Hallelujah Diet Canada. We now have a new look that we are excited to share with you! We have come out with a new logo shown to the right. The Hallelujah Diet exists to help people live a healthy vibrant life, so we wanted to come out with a fresh look to encompass this idea. Over the next month you will be re-directed to a new Canadian website and you'll notice new labels on all of our private labelled products. We hope you are as excited as we are with this new journey we are beginning!

We've improved the Hallelujah Diet to the Max program so you can receive savings when buying different products!
Buy any 3 products in one group and get 10% off each product
Introducing the NEW expanded Hallelujah Diet to the Max program! This offer is valid on all of the HA Private Labelled JuiceMax Products & Supplements. Take advantage of this program to receive our Private Labelled Product at our best possible prices! Order 3 of any product within the same group and receive 10% off each item. All eligible products are listed below.
Buy any 3 JuiceMax products and get 10% off each:
Buy any 3 Supplements and get 10% off each:
BarleyMax Capsules
BarleyMax Large 8.5oz – Berry or Mint
BarleyMax Large 8.5oz – Original or Alfalfa FreeBarleyMax Small 4.2oz
BeetMax Powder
BeetMax Capsules
CarrotJuiceMax – Grapefruit Ginger
CarrotJuiceMax – Original Powder
Antioxidant
B12, B6, Folate
Bio Curcumin
Digestive Enzyme
Hydroboost
Intestinal Balance
Joint Health
Serrapeptase
Buy any 3 Whole Foods and get 10% off each:
Special Groupings:
B-Flax-D Powder
Fiber Cleanse Original Powder
Fiber Cleanse Capsules
Fiber Cleanse – Green Apple or Lemon
Essential Protein Powder
SuperFood Powder
Buy any 3 Soaps and get 10% off each:
Soaps (Natural) – 17 Different Scents
Survival Bar Special Pricing:
Survival Bars – Packages of 12 only:
Regular $37.95/box
Buy any 3 for $36.95/box
Buy any 6 for $35.19/box
This offer is for retail and phone order customers only, and is not valid with Health Minister or Wholesale discounts. Cannot be combined with any other offers or specials. Products have to be purchased in the same order to count towards this program. Limit of 3 of each item per customer. Limited Time Only Offer. Prices and specifications are subject to change without notice.
We have increased some of our prices due to the weak Canadian Dollar, but have been able to keep most of our prices the same. Please view the Canadian Printable Price List for a complete list of prices.
NEW SHIPPING RATES
(all appliances have their own special shipping rates)
On orders under $200 you will pay the minimum shipping rate of $8.00
On orders over $200 there is a flat rate of only $15.00
Appliance shipping rates range from $13 – $30 depending on size, weight and location.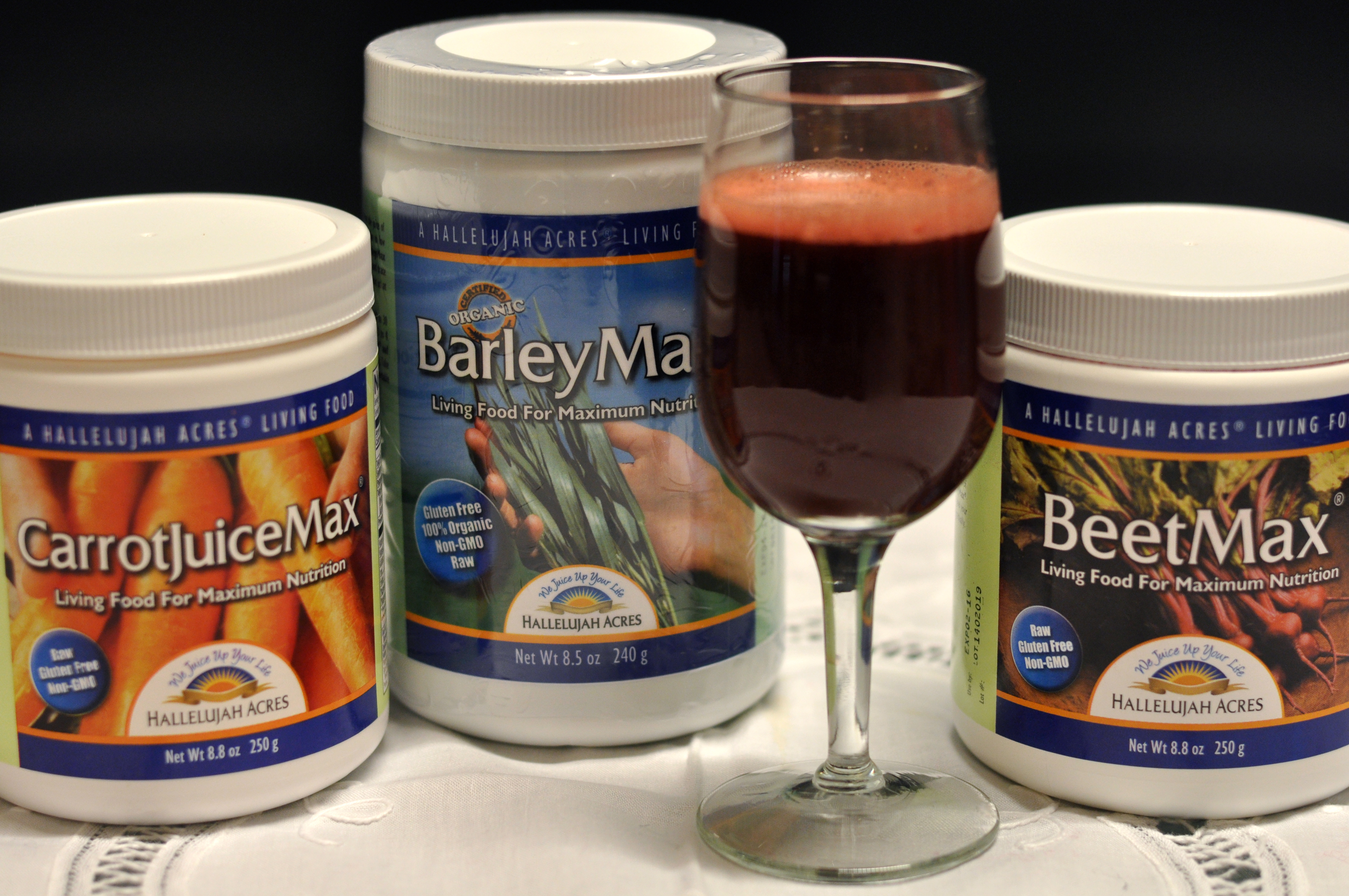 Canadian Max Trio
Combine the following together to create a Canadian Max Trio for two people:
1 teaspoon BarleyMax
1/2 teaspoon BeetMax
1/2 tablespoon CarrotJuiceMax
Use your JuiceMax powders to create any combination of juices. When you are mixing them together do not use more than a full serving of each.