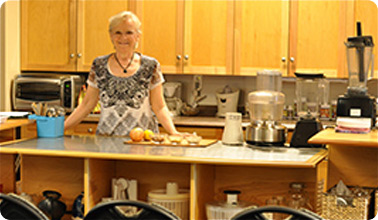 See below for the 2017 Classes this Spring & Summer.
NEW Fall Phone Hours:

 Mon/Wed/Fri from 9am – 6pm and Tues/Thurs 9am – 8pm ET

Please Note – We are a scent-free facility. Please refrain from wearing perfumes or sprays to our classes and lectures. Thank you in advance.

*We are CLOSED every Saturday, Sunday and all holidays. Here are the 2017 Holidays we will be closed: Thanksgiving Monday Oct. 9th, Christmas Dec. 25th and Boxing Day Dec 26th

Waterloo Store hours: Mon – Friday by appointment only (please call before you come)
 

10 STEPS to ADD YEARS to Your Life Workshops
During this workshop we will visit the following 10 aspects for better living: the food we eat both living and cooked; cleansing the toxins out of the body; the clean water we need to hydrate the body, the fresh air we need for life; the importance of exercise; how the sun affects us; the necessity of rest; how we must manage our stress, caring for our emotions, and our spiritual well being. During this workshop besides the discussions on the 10 topics you will get the chance to work with Judy preparing some tantalizing meals. The price includes your meals as well as a set of Vegan Recipe books by Judy Fleming (Raw Food Chef and Director of H!Diet Canada) including the wonderful mini book that lays out these 10 steps. The cost for the 10-Step Workshop is $100.00 per person ($150/couple).
Special 2 or 3 Day 10-Step Workshops for Your Group here at the Waterloo location 483 Conestogo Road.  – if 2 days the time is from 9am – 7pm each day – if 3 days it is from 10am – 5pm each day. These classes are available whenever you have a group of 5-8 people at a time that suits your group and Judy's timetable. Call 1-866-478-2224 to register.
 Come and Work In Judy's Kitchen with Your Group


We offer a hands-on class 

where you will work with Judy preparing interesting vegan recipes. This class will take place in the H!Diet kitchen in Waterloo. The class will be 5-6 hours and will include a different recipe book for the topic you choose (see choices below) with over 35-45 recipes as well as you get to eat all the food we prepare that day from Judy's books.

Cost for the day is $49.95 plus $5.00 for each person in your group.
OPEN DATES for 2017: These classes are available whenever you have a group of 5-8 people on a day that suits your group and Judy's timetable. All you have to do to book a class is call our toll free number 1-866-478-2224.
The different topics could be any from this list:
Juices and Smoothies

Cooked Comfort Food

Dehydrated Foods

Salads and Dressings

Special Occasion Food

Fun Food for Kids of all Ages
---