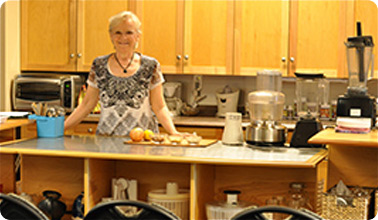 Judy Fleming has taught how to improve your diet and lifestyle for over 19 years and has been developing her own recipes with over 12 Vegan Recipe books to her name. She has been a certified Raw Food Chef for 5 years. You do not have to be a vegan to appreciate her recipes since we all love eating healthy tantalizing food. She has developed many classes and workshops at affordable prices. No further classes are available.
Phone Hours: Mon-Fri 10:30am-6:30pm EST
We are CLOSED every Saturday, Sunday and all holidays.

No further classes are available.
Toll free #1-866-478-2224