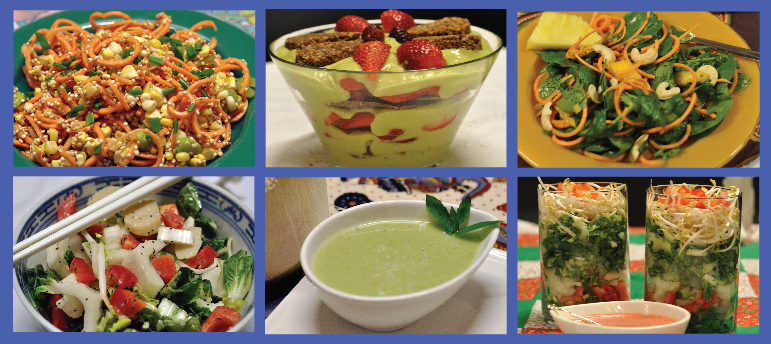 Foods from Around the World features menus from 10 locations around the world. Judy Fleming, Director of the Canadian Operations of Hallelujah Acres, created this recipe book by selecting local foods from different regions around the world and used these foods to create healthy, vegan recipes.
Enjoy foods from Africa, Canada, England, India, The Islands, Italy, Mexico, Middle Eastern Countries, The Orient and South America. The final section features foods inspired by Christmas around the world.
Learn how to transform foods from all over the world into vegan recipes so you can lead a healthier life.
Call our toll free number 1.866.478.2224 to order your copy today!