Dear Hallelujah Diet friends,
I am saddened to inform you that Judy Fleming has passed away after a brief illness. I talked with her sister Karen at great length and ask you for your prayers for Judy's husband Steve, her son Paul and his family and all of Judy's family who are missing her deeply.
This news is sudden and there are many details that need to be put together. At this time, the store is closed, and phones are not being answered. Orders that were taken have been shipped. We will send an update when we have more information. Thank you for your patience and understanding through this difficult time.
Judy has been with Hallelujah Acres Canada pretty much since its inception in 1998. She was a passionate representative of the Hallelujah Diet and she loved each of you. She was a close, personal friend to many of us in Shelby and she will be deeply missed.
We will keep you posted on any new developments but just know the Lord has her in a place where her family knows she is comfortable. Please keep the family in your prayers.
Warmly,
Paul Malkmus  CEO Hallelujah Diet
---
Oct 15, 2019
A Tribute to the Passion behind Hallelujah Acres/Diet Canada…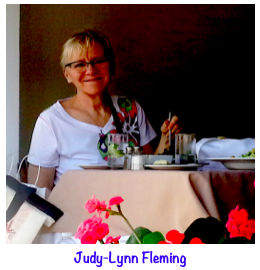 Judy started with Hallelujah Acres Canada in 1998 and found this lifestyle changed her life. 
She herself incorporated the 10 steps of the Hallelujah Diet into her life with eating healthy; keeping active with exercise indoors and outside taking advantage of the sunshine and fresh air; kept her mind open to learning new things and was spiritual to help with the stresses in life.  
She always enjoyed teaching and was eager to be able to educate people about this plant-based diet.
Over the years she traveled across Canada many times with her classes and did workshops in our various locations. She became a certified Raw Chef and began to develop more recipes and wrote many awesome books to help her customers embrace this lifestyle. She would do classes for many people or just for one person to help them with becoming healthier in mind, body and spirit. 
I worked with Judy for 9 years and during that time came to know my sister in a way that other people saw her and got to see first hand the passion she had for her position as Director and caring for all of our customers.  I have so many wonderful memories of our time with Hallelujah Acres/Diet Canada and I hope you do too! Her vibrancy and love of helping people will be missed by all of us. 
Sherry