Let's Plan for the Healthiest Month Yet!
Welcome to day 1 of our 30 Days to a NEW Healthier You. Judy Fleming, Director of Hallelujah Diet Canada will be working with you for the next 30 days to help you learn how to keep on track with the Hallelujah Diet!
We will be working through a 30 Day Program using the recipe book: 90 Days of Recipes for a Healthier You. Available for purchase for $19.95 Call our toll-free number to order 1.866.478.2224
Judy will be speaking in your home twice a week with our 30 Days to a NEW Healthier You Videos. These short video clips include healthy tips and recipes to help with your menu planning.
Inside the $19.95 Recipe Book you will find:
A Day with Judy (includes products needed to follow the 30/90 day program)
Over 90 Recipes including photos
Grocery Lists
Menu Planning pages
A list of the best foods to eat and a daily menu
Lunches on the road for work and school
Nutrition 101 – whole foods explained
12 articles from Judy's Healthy Thoughts over the years
3 Menu planning pages
15 Weekly planning pages
For 30 days on the HDiet: 10% off & Free Recipe Book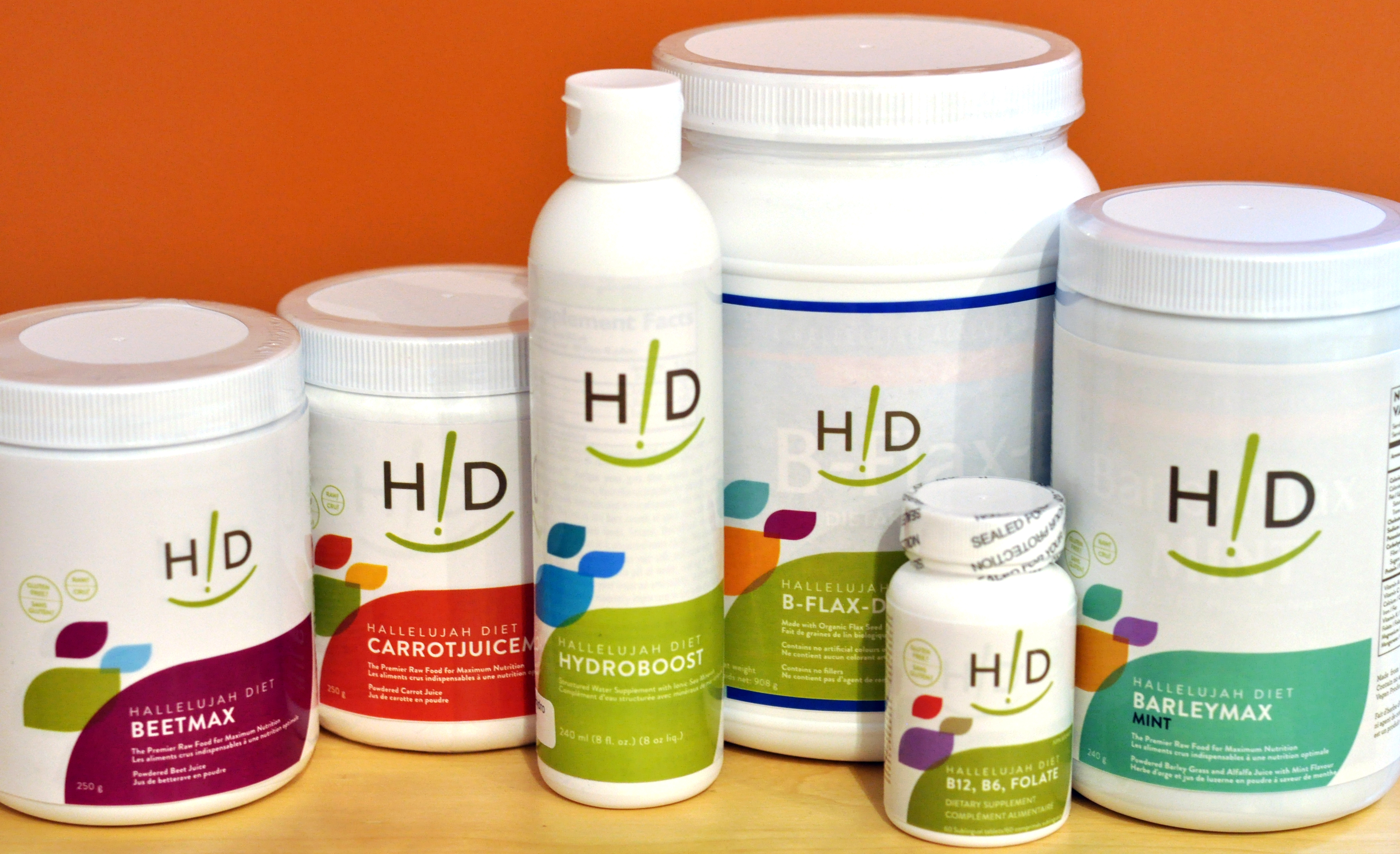 1 large container of BarleyMax (my favourite is Mint)
1 container of CarrotJuiceMax
1 container of BeetMax
1 container of the B12,B6 (I take this 3-4 times a week)
1 container of B-Flax-D
1 container of Hydroboost (to make my distilled water alkaline)
Valid until the end of Dec 31, 2015 Cannot be combined with any other offer. Call toll free: 1.866.478.2224 to Order
Ask us what products you can get for the 90 day program that qualifies you for 15% savings
Warm Mushroom Salad with a Grapefruit Dressing
The Salad: serves 4
Put the following ingredients in a large salad bowl:
6 cups greens (we used kale)
1/4 cup bell peppers (thinly sliced)
1/4 cup cucumber (thinly sliced)
1/4 cup celery (thinly sliced)
1/4 cup raw beets (julienne slices)
1/4 cup white onion (diced)
Sauté the following until tender:
2 tbsp coconut oil
4 cups baby portabella mushrooms (sliced)
1-2 tbsp naturally fermented soya sauce
1 tbsp mustard
2 tsp maple syrup
Just before serving toss the salad with the grapefruit basil dressing and put the mushroom mixture on the salad.
The Grapefruit Dressing: makes 1 cup
Put the following in your mini blender and blend until creamy:
1/4 cup fresh grapefruit juice (about half a grapefruit)
1/4 cup olive oil
fresh basil (a few leaves)